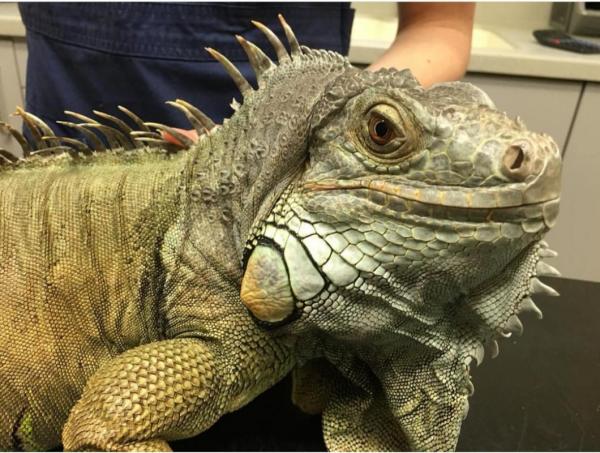 Millcroft Veterinary Group has a long and successful history of treating 'exotic' pets. We receive clients not only from the surrounding area but also referrals from throughout Cumbria. Vet Vicki Temple is the only vet in Cumbria to hold the Royal College of Veterinary Surgeons Certificate of Advanced Veterinary Practice in Zoological medicine (CertAVP(ZM)). This required a further five years of study solely in exotic animals. She is also a keen member of the British Small Animal Veterinary Association, The British Veterinary Zoological Society and the European Association of Avian Veterinarians which keep her up to date with the very latest findings and developments in the field of exotic and avian veterinary science.
Vicki says: "I love my work with exotic animals and really enjoy the challenge of examining and treating the more unusual pets"
All of our vets are trained in treating exotics in an emergency.
 
Our team of Veterinary Nurses is also used to caring for exotic pets both while they are hospitalised and during anaesthesia and surgery. This team is lead by Nichola Rae RVN who holds a Certificate in Veterinary Nursing of Exotic Species. 
If you have arranged an appointment with Vicki you can help us to get the best treatment for your pet by completing our exotic history form in advance of your appointment.
 
Interesting Cases
Two-tone the White's Tree Frog
Jadzia the veiled chameleon
Chocolait the rabbit